South Africa has an astonishing active 10 million punters. When compared to its 52 million population, the figure betrays a nation deeply rooted in betting culture. Africa's biggest economy has its fair share of both domestic and international online bookies fighting for this enviable market.
Wagering was officially legalized by the Gambling Act in 1996 that opened doors to bookmakers. Initially, the 9 territories licensed, regulated and controlled landline gambling in their respective territories. However, the advent of online gambling its complexities and jurisdictional issues often arose. To that effect, the National Gambling Board oversees the various betting activities in the country online betting included.
South Africa tentatively doesn't allow for offshore betting, in addition to this the penalties for illegal betting are normally stiff. It is important, therefore, know which sites are safe and legal.
The following are some of the online bookies both domestic and international that are causing ripples in the lucrative South African industry.
1.Betway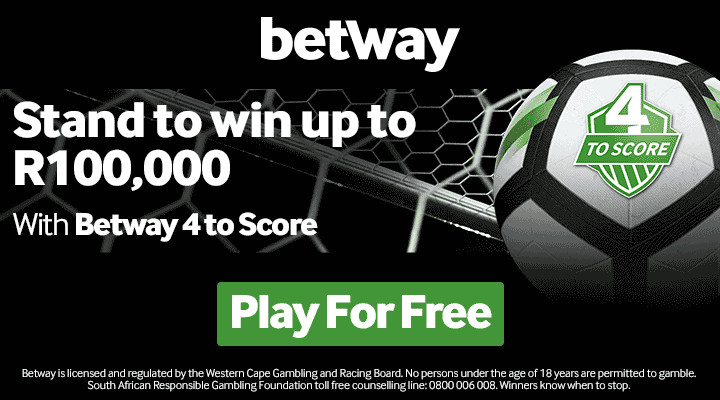 This international Bookmarker has an up to 125% sign-up bonus to new members. As if that isn't enough incentive to join it, it has myriad betting markets you can bet on. Betway offers a minimum of 5 Rand stake and a maximum that is subject to the event. What makes Betway come top of the list is its smart business moves. It has secured partnerships that see punters bet using their credit cards and Electronic transfers. Direct deposits also come in handy. Perhaps the extras (That other firms rarely offer)that come with being a member of this site is incentive enough. Weekly prizes, phones and the ultimate trip to watch a premier league game are some of the benefits accruing to betting with them. [rehub_affbtn btn_text="Signup Here" btn_url="https://www.betway.co.za/4-to-score/?btag=P65857-PR1205-CM30263-TS238746″]
2.Sunbet
Sun International threw their hat into the online betting business and haven't looked back since. The online betting platform offers 100% bonus as a welcome bonus (though up to a maximum of 500 Rand). The only problem is the site cannot be accessed via the mobile platform. Considering internet access via mobile is predominantly the reason for the booming industry. They have tried by issuing Sunbet card to allow for easy login, but there is a growing disquiet calling for the mobile platform.
3. Spin Palace Sports
Spin palace website boldly pronounces up to $200 welcoming bonus. If this is not enough the Spin Palace offers a mobile option for its smartphone users. There are additional markets that you can wager on.
4. Bet Victor
It remains debatable whether the name suggests a victory for the house or the pundit. What is clear, though is that you are welcomed with a bonus offer. It's in-play feature allow for live betting.
5. 888 Sport
This site has a wide array of sports discipline to wager on. It follows suit with its competitors by offering a maximum of $200 sign in bonus. It also has numerous free bets on their special offers.
Choosing the right bookie entails comparing the markets, bonuses, payout options and other crucial features that make the site interesting. You can check out our reviews on the different betting platforms featured above to figure out which works best for you.